BICHON/POODLE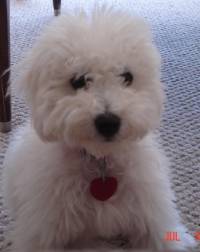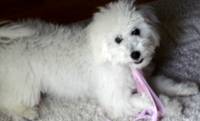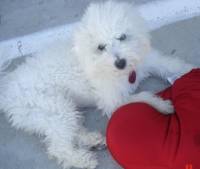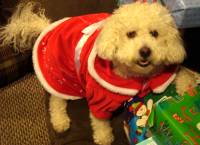 Female DOB February 12, 2008
Leela living with Stephanie & Kris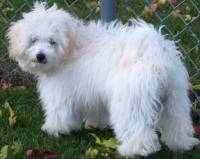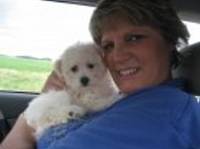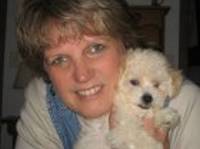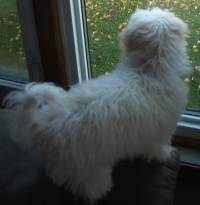 Female DOB May 15, 2009
Jasmin living with Cindy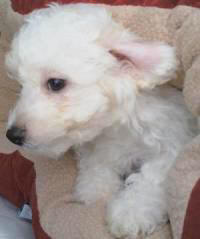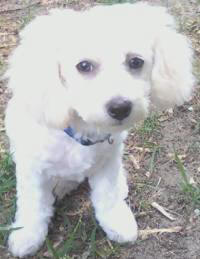 Male DOB March 29, 2008
Ziggy living with Patrick & Janet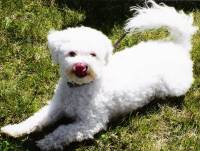 Reggie Thorson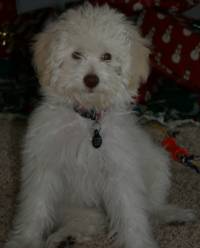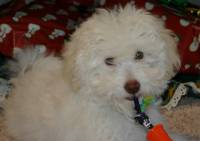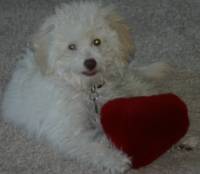 Female DOB August 31, 2007
Izzy living with Craig & Margaret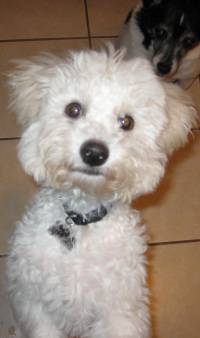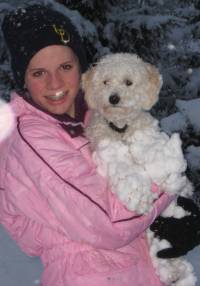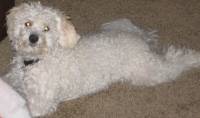 Male DOB July 3, 2007
Toby living with Keith, Diane & Kayla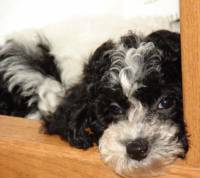 Female DOB April 25, 2007
Mandi living with Brian & Stephanie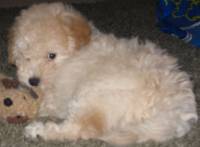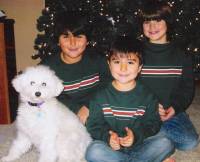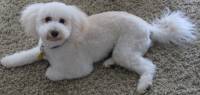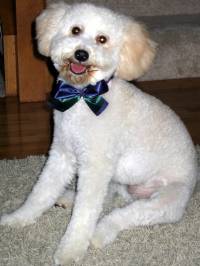 Male DOB April 5, 2005
Bonsai living with Bruce & Margaret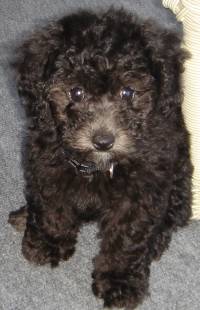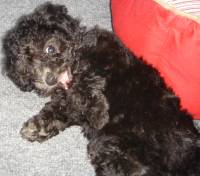 Female DOB April 5, 2006
Ursa living with Justin & Amy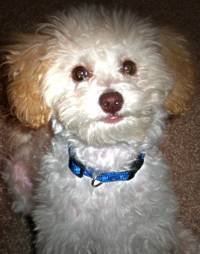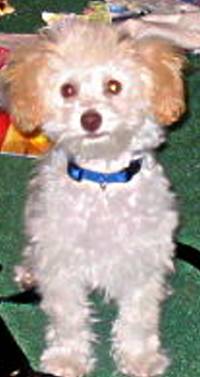 Male DOB April 5, 2006
Markie living with Dale & Karen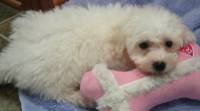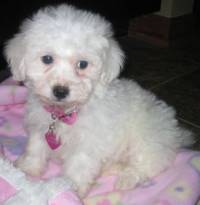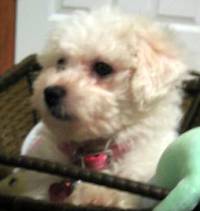 Female DOB March 19, 2006
Daisy living with Jason & Kristi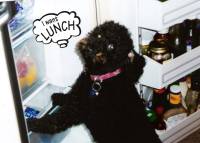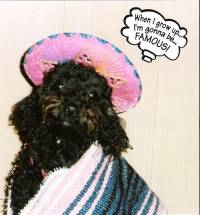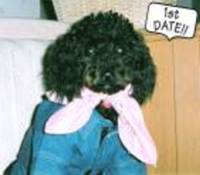 Female DOB August 26, 2004
Dixie living with Don & Jane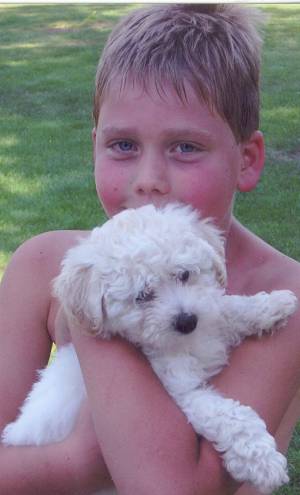 Male DOB July 1, 2004
Brandy living with Wayne & Nancy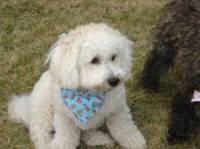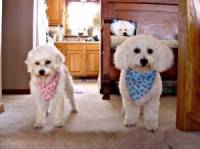 Male DOB April 12, 2004
Frodo living with Rick & Christine
CAIRN TERRIER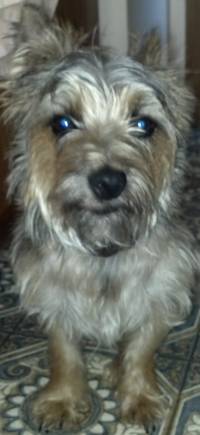 Female DOB May 18, 2011
Maggie living with Jonell
Hi. Maggie (Becca) came to live with us in October 2011...From memory,
she was born May 18, 2011. What a gal....she is a wonderful, happy dog...
I am so fortunate to share my home with her! Just wanted to share how great she is!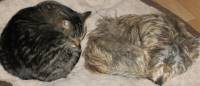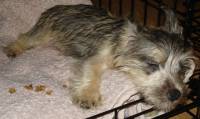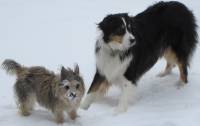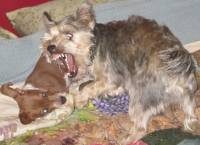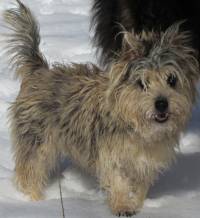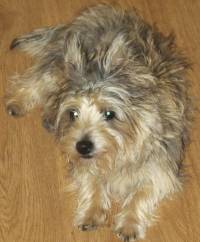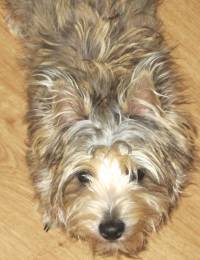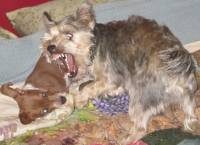 Happy Thanksgiving!
I just wanted to share a recent photo of Nessie.....we got a Mini Dachsund
this summer and one day she and Nessie were wrestling around on the bed
and Andy was clicking away with the camera and got an awesome shot.
I think Cairn owners would appreciate it. Thanks again for allowing us
to bring this ray of sunshine into our lives.
Sincerely
Rachel
Female DOB May 14, 2011
Nessie living with Rachel and Andy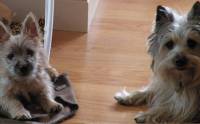 Female DOB November 26, 2011
Ruby living with Kari
Denver is also a Cairn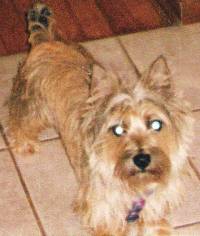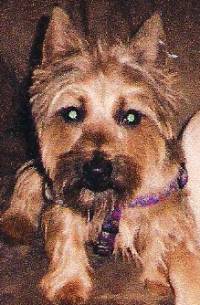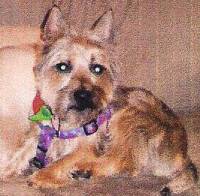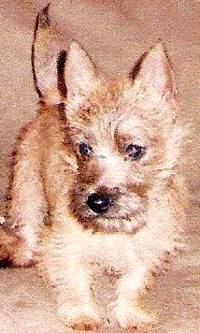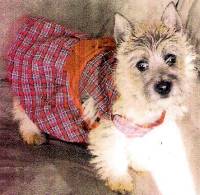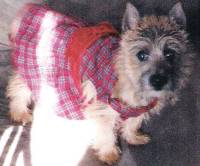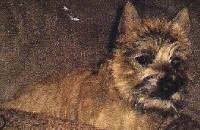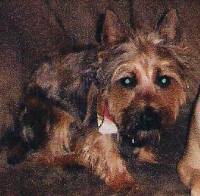 Female DOB July 8, 2010
Missy living with Michelle & Tracy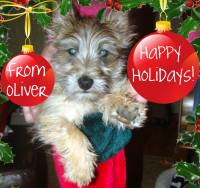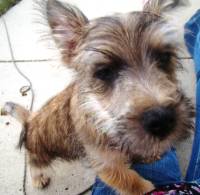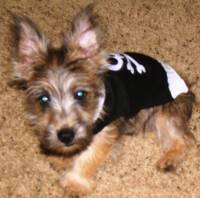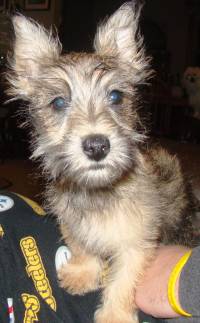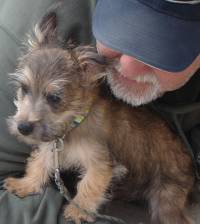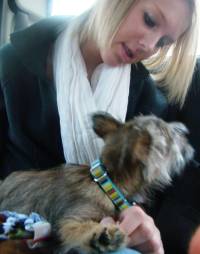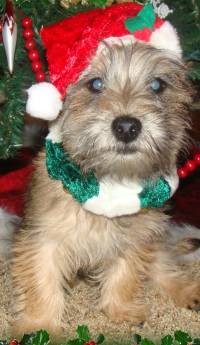 Male DOB July 8, 2011
Oliver living with Jim & Carla

Female DOB November 15, 2007
Bailey living with John & Nancy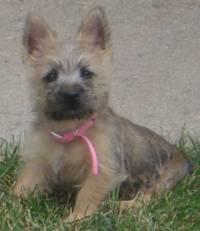 Female DOB April 23, 2010
Sophie living with John & Nancy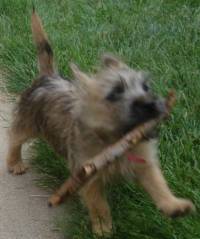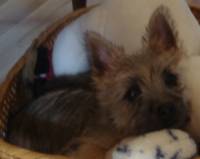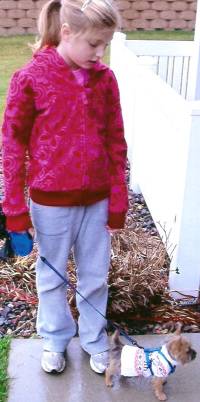 Female DOB September 4, 2009
Dixie living with Suzanne & Heather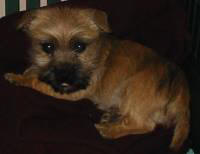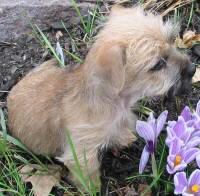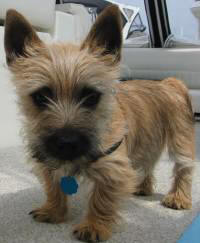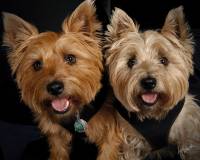 Male DOB January 26, 2009
Jack living with Thomas & Bonnie
Rocky is a Cairn/Yorkie
from us also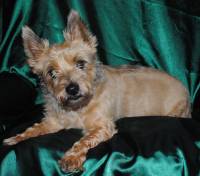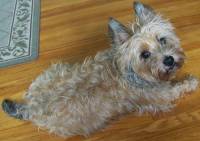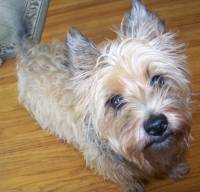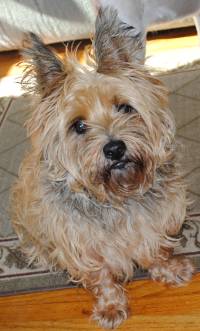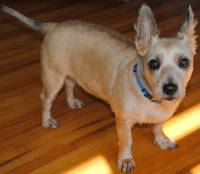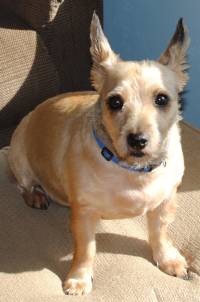 Venus is one of our 5 house pups
Female DOB March 23, 2007
Venus living with Rex, Sue & Mandi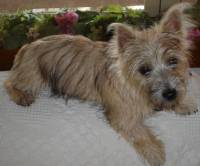 Female DOB April 26, 2007
Moxie living with Josh & Nicole
CAIRN/YORKIE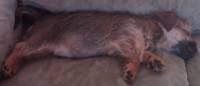 Male DOB September 19, 2009
Rocky living with Chris, Joanne, Riley & Isabelle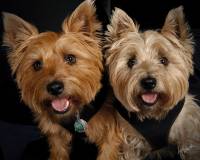 Male DOB
Rocky living with Bonnie & Thomas
CAVAPOO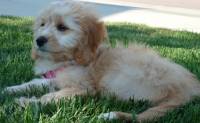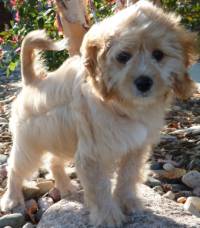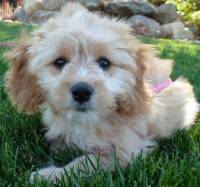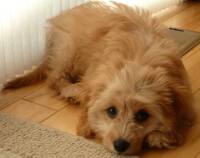 Female DOB March 25, 2012
Bella living with Crystal, Loren, Amanda & Haley
Hi Susan! Here's some pictures of Bella (Olivia)

that we bought back in June. Bella Olivia is doing great!

She is just over 3 months in these pictures. Our girls, Amanda and Haley

have had a busy summer taking care of her but have

had fun doing so. She's been a great addition to the family.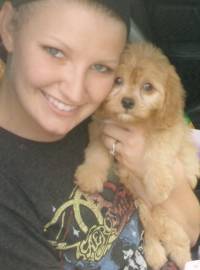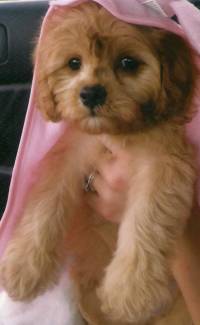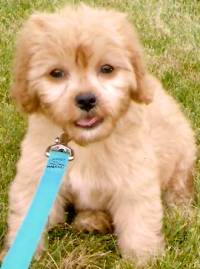 Female DOB May 2, 2012
Paisley living with Emily & Craig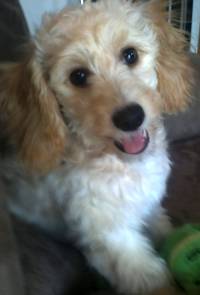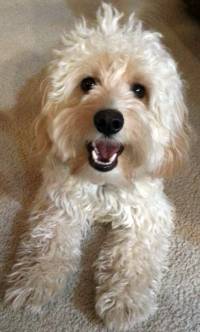 Male DOB October 2, 2011
Louie living with Stacy
Hello, Updated picture of Louie who we adopted
from you December 2011. He's such a happy guy! Stacy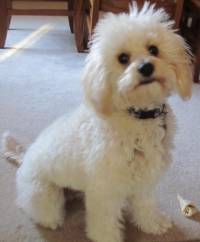 Male DOB March 20, 2011
Leo living with Rebecca & Jeff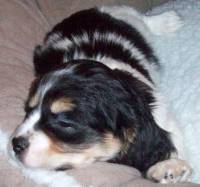 Female DOB November 25, 2011
Misty living with Vicki, Jim, Mikhayla & Emily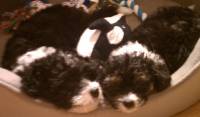 Females DOB July 12, 2011
Kennedy & Kasey living with Teri & Bill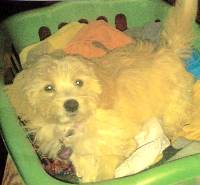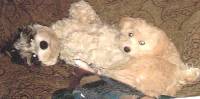 Female DOB November 23, 2010
Daisy living with Kate & Larry
Buddy is a Cockapoo from here also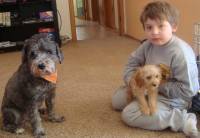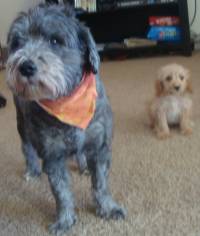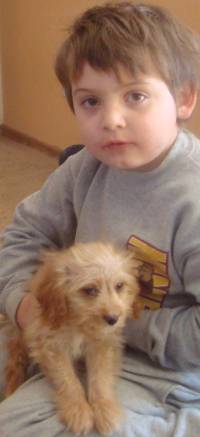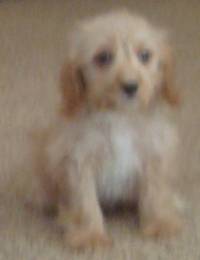 Male DOB October 4, 2010
Scoobie living with Shelly
Frankie is a Schnoodle from here also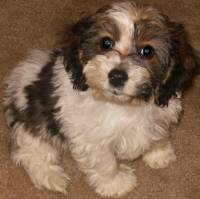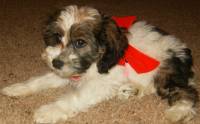 Female DOB September 27, 2010
Molly living with Lisa & Jed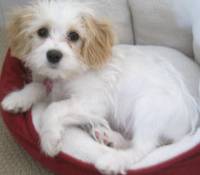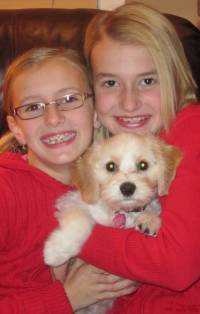 Female DOB July 7, 2010
Britta living with Lora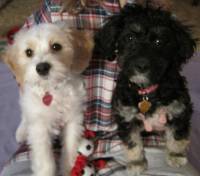 Britta & Ruby
Lisa & Lora are sisters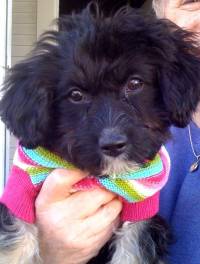 Female DOB July 29, 2010
Ruby living with Lisa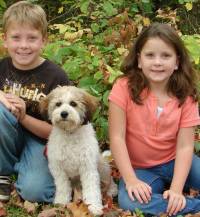 Female DOB April 2, 2009
Miley living with Larry, Pam, Eric & Emily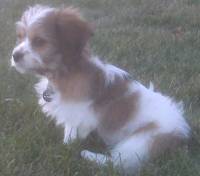 Female DOB August 29, 2009
Daisy living with Bill & Tammy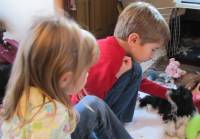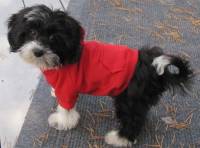 Female DOB July 29, 2010
Holly living with David & Judy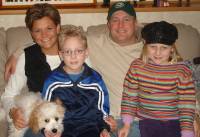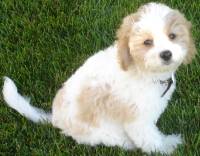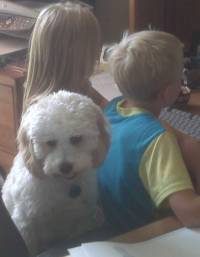 Male DOB July 13, 2009
Charlie living with Jodi & Jon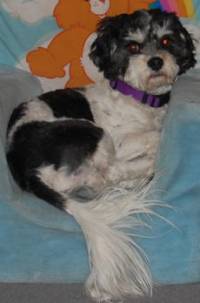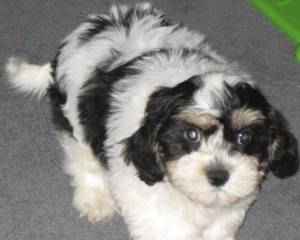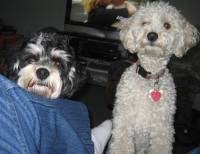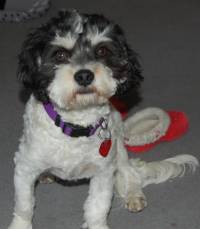 Male DOB February 21, 2008
Maxx living with Ken & Sandee
Princess is a Cockapoo from here also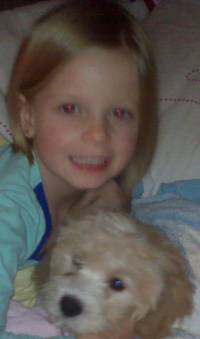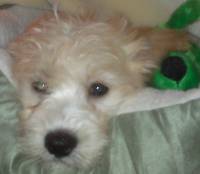 Male DOB September 4, 2009
Tyler living with Chad & Kaia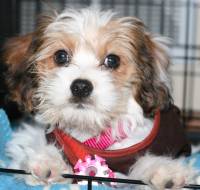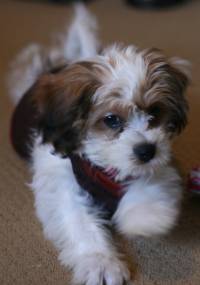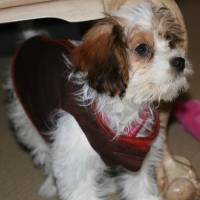 Female DOB September 22, 2009
Sadie living with Katie & Jon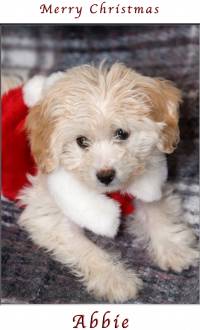 Female DOB October 6, 2007
Abbie living with John & Jackie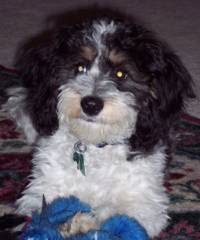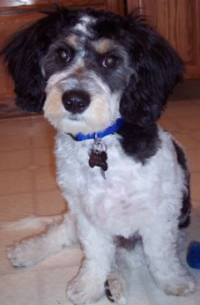 Male DOB June 2, 2007
Benji living with Lance & Melanie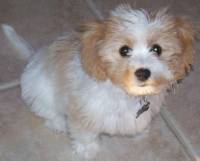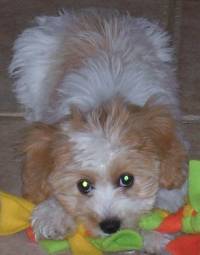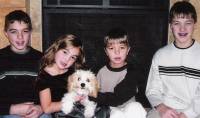 Female DOB June 2, 2007
Bianca living with Kevin & Deborah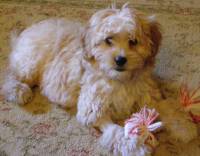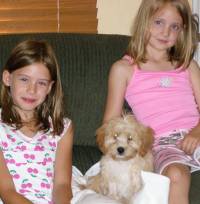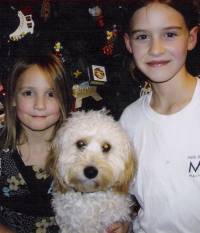 Male DOB April 26, 2007
Fletcher living with Brad & Jolene
COCKAPOO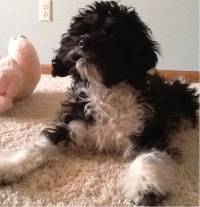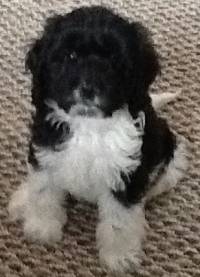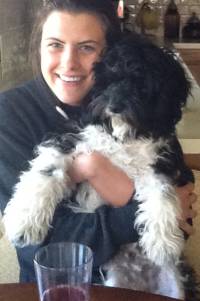 Male DOB October 26, 2012
Koda living with Ashley & Josh
We adopted "Kringle" - now named Koda - on December 14. he was born on
oct. 26. we LOVE him! He is the best thing since sliced bread. He was
only 3 pounds when we brought him home but at about 7 months old he is
around 17 pounds. Thank you for our little ball of fur!
Josh & Ashley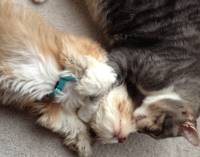 Male DOB January 20, 2013
Chase living with Julie
I wanted to send you a photo of Chase with his new "brother" Frank.
They are all settling in nicely and love playing together! Frank likes to clean
Chase after he comes inside from playing. He was a huge hit at the vet and store
where everyone had to meet him. He's made a few new dog friends as well and enjoys
going in the car for visits. He will be starting puppy kindergarten in a couple weeks.
We are also thinking of sending him to doggy daycare one day a week because he's so social
and we want to keep that trait in him. He is slightly spoiled! I've had a few friends ask for your
website info so I've passed it along. He's a very good boy and makes everyone who meets him smile!
Thanks, Julie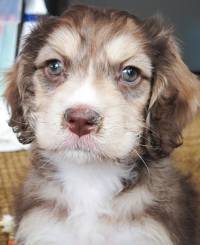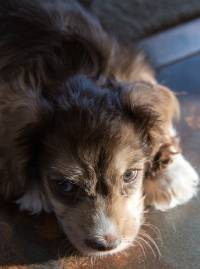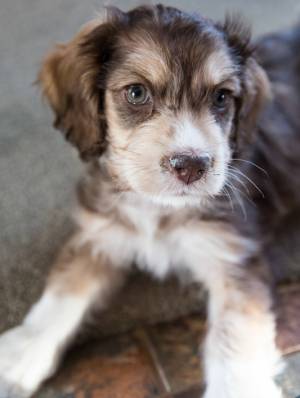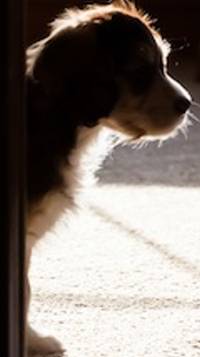 Female DOB January 20, 2013
Autumn living with Melissa & Troy
Hello Susan!
Coco (now Autumn) is home with us and doing great! She is such an adorable little girl.
She's sleeping OK, eating well and playing with everything!
I thought you'd like to see some photos, I've posted some here as well as attaching a couple to this email.
https://www.adoberevel.com/shares/205d3311ddf440d6a57f3d85bd34a33c/albums/7e46f268815540fea5b6472e6d2d0617
We love her, and are so glad she is home with us!
Thank you,
-melissa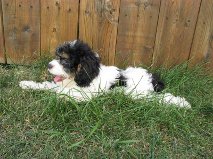 Male DOB May 19, 2012
Bennett living with Amy & Jon
Bennett (Weatherby) is doing GREAT.
He has really adapted well to his new home
and he is loved very much.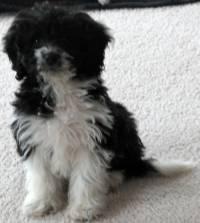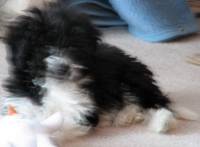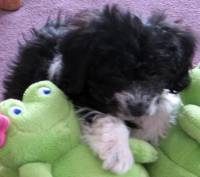 Male DOB December 13, 2012
Napolean living with Dee & Red
JUST THOUGHT YOU MIGHT BE INTERESTED ON HOW NAPOLEON IS TREATING US .
WELL HE HAS GOT US PRETTY WELL UNDER HIS PAWS . HE SEEMS TO BE GETTING
ALONG PRETTY WELL AND HAS PRETTY MUCH TAKEN OVER HIS NEW HOME .
HE SURE LETS US KNOW HIS DISLIKES AND LIKES . ONE OF HIS BIG DISLIKES
IS RIDING IN THE CAR ,BUT LIKES ANYTHING THAT BELONGS TO DEE ....
THANKS FOR EVERYTHING ...RED..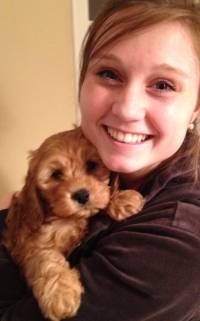 Female DOB January 10, 2013
Penny living with Julie & family
Hi Susan,
Our little Penny is adjusting well to her new home.....
WE LOVE HER!!! This picture is my daughter Maggie holding her!
We will keep you updated with pictures as she grows!
Thank you for blessing our lives with this new little doll!
Sincerely, Julie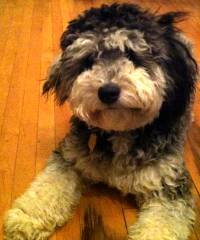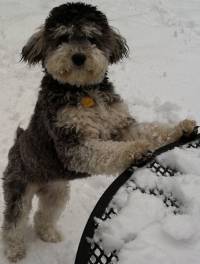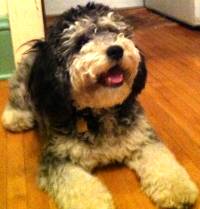 Female DOB April 28, 2012
Zoey living with Kristin & Matthew
Hi Susan,
We just want to give you an update and some photos, I think I promised to
and of course have finally gotten around to it, Zoey was born Araianna
we now call her Zoey, and if she is in trouble we call her Zoey Arianna!
Mostly she is called Zo Zo on the Go Go! She is about 25 pounds and the
comedian of the family, a little naughty but so lovable and cute most of her
naughty gets blamed on the kids! She loves the snow and will be play catch
until she falls down in exhaustion and then will recharge for 2 - 3 minutes and its
time to play catch again! She loves chasing after bikes and has found herself in a
pickle a few times - getting loose but luckily the good Lord must have been looking
over her. Hope all is well!
Kris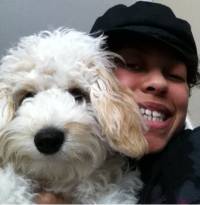 Female DOB June 9, 2012
MIzu living with Carmen, Cherie & Mel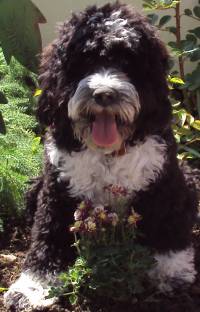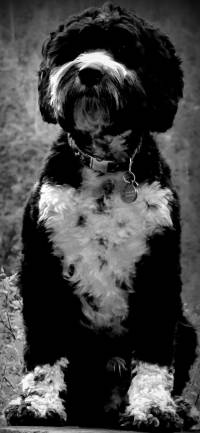 Male DOB November 24, 2011
Gus living with Karen & Arlen
Hi Just wanted to let you know that we love our Gus that we got from you last January.
He is 100% loved and very spoiled as well, but he doesn't seem to mind.... He loves to go
for rides in the car and walks in the park and gets so excited when he hears those words.
He is pretty smart and will say please when he wants treats. He is however, a little scared of
new things. I bought him new food and water bowls a while back, filled them and put them
where the old ones were. He barked and growled at them for almost 2 hours before he would
finally get close to them. He loves other dogs- the neighbors have a golden retriever about the
same age as Gus and they ruined quite a few fence boards last summer so they could visit each
other. They sure had fun together though! He is a very special part of the family and my friends
say he is my 'midlife baby'. He is and I call him my baby. He is about 30 pounds now and is
finally starting to cuddle with me. He was pretty hyper and I was worried that I would not have my
cuddling puppy. He still has puppy in him and wants to play, but will let me hold him now.
Thanks again for a wonderful addition to our family!
Karen Gillette Wyoming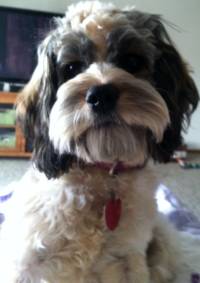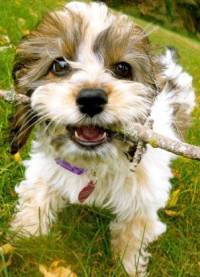 Female DOB June 22, 2012
Gretta living with Molly & Tareyl
Hello!
I just wanted to send you an up date on our puppy Gretta (sold as
Victoria). We adopted her on September 18th 2012. We absolutely love
her and could not imagine life without her. She is the best puppy, and
is so well mannered. We get compliments on her all the time! Attached
are a couple photos of her. One of them is shortly after we brought
her home, she LOVES sticks and being outside! The other one is just
recently after she got her first short hair cut, she's SO cute!
Thanks for everything!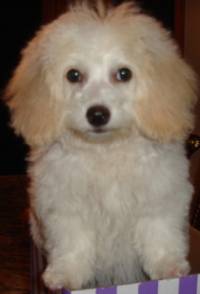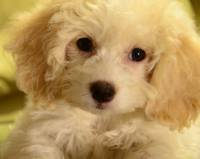 Female DOB April 29, 2012
Mia living with Linda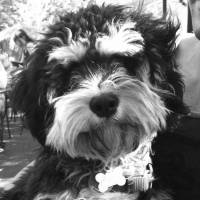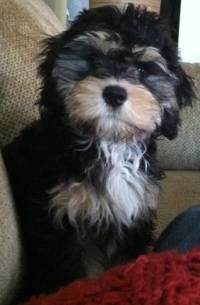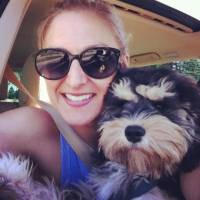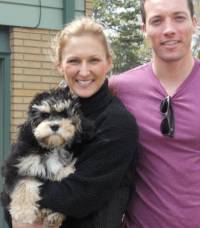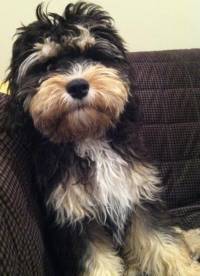 Male DOB December 15, 2012
Leo living with Cole & Haily
We bought Leo from you back in February (he was named Diego then)
– thought you would like to see a pic of him, he's the best dog,
we couldn't have asked for a better one – Thanks!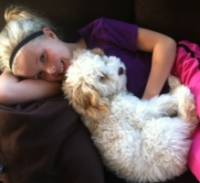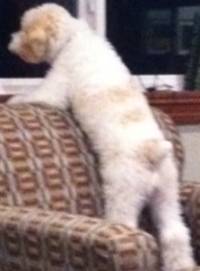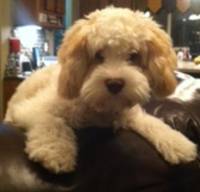 Male DOB May 7, 2012
Buster living with Jennifer & Nathan
Buster is now 6.5 months old! He is loved and adored by our family and friends. He potty trained
easily and has been so good with the kids! Thanks so much for this wonderful Cockapoo!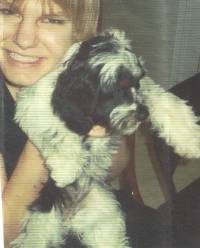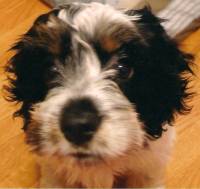 Female DOB February 13, 2012
Olive living with Rebecca
Male DOB December 15, 2011
Kokanee living with Heather & Greg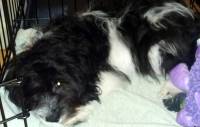 Male DOB November 10, 2011
Shadow living with Hannah, Carrie & Daniel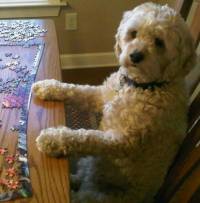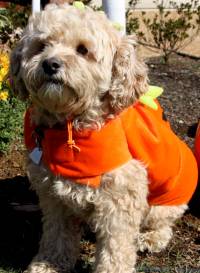 Female DOB February 25, 2006
Madison living with Linda & Keith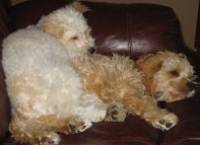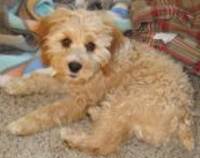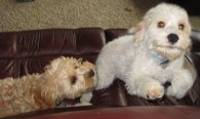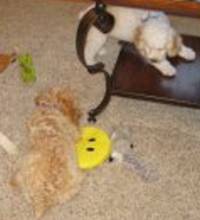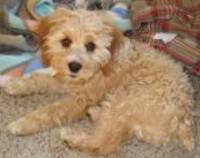 Male & Female DOB June 23, 2011
Sammy & Amy living with Debbie & Dan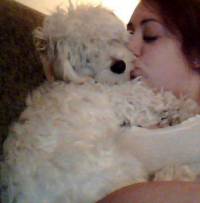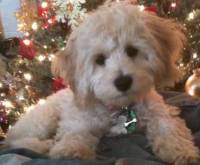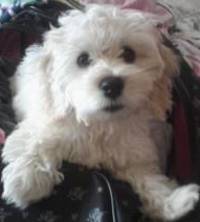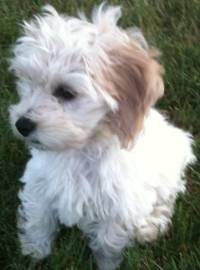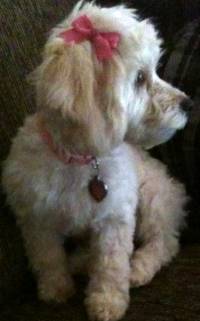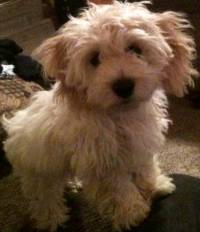 Female DOB June 25, 2011
Addison Marie living with Jenelle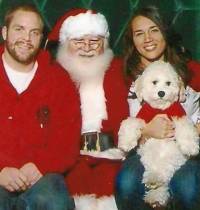 Male DOB April 13, 2011
Max living with Jenna & Andrew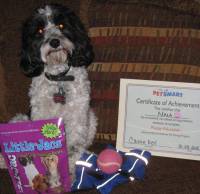 Female DOB May5, 2010
Nala living with Shelley & Kelly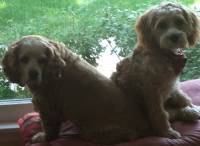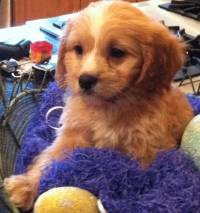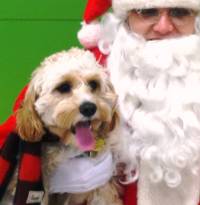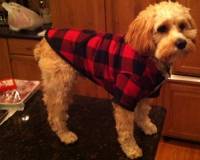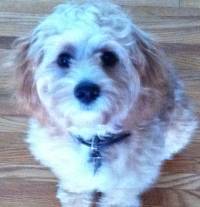 Male DOB January 24, 2011
Cooper living with Fred & David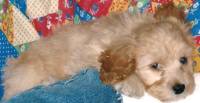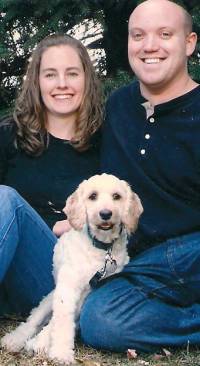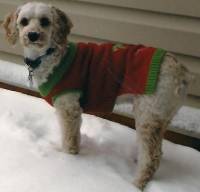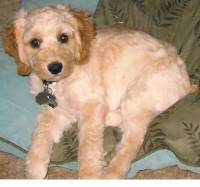 Male DOB January 27, 2011
Jackson living with Mark & Steph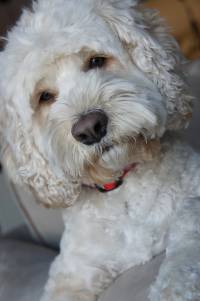 Male DOB April 4, 2008
Buddy living with Amanda & Cory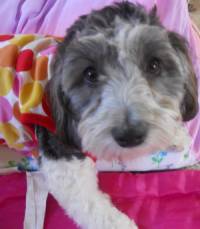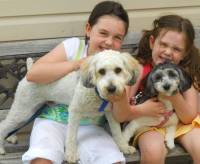 Female DOB September 8, 2009
Maggie living with Meg, Morgan & Mia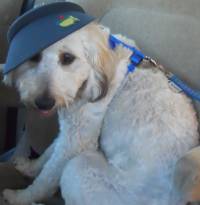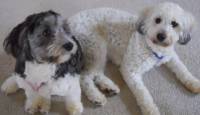 Male DOB September 8, 20009
Shane living with Meg, Morgan & Mia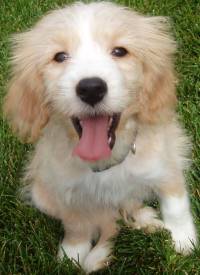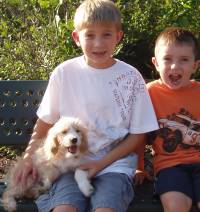 Male DOB May 4, 2011
Lucky living with Tia & Steve
Female DOB April 13, 2011
Mylie living with Karen & Pete
Female DOB June 23, 2011
Amy living with Debbie & Dan
Male DOB June 11, 2011
Zeno living with Stephanie & MIchael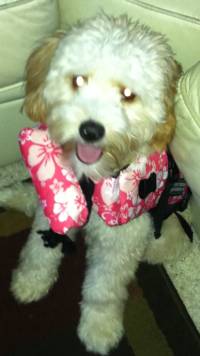 Female DOB December 17, 2010
Lauren living with Kim & Brad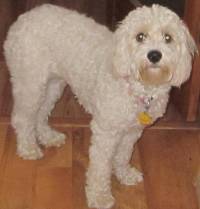 Female DOB July 23, 2010
Priscilla living with Barb
19 lbs. on 1st BDay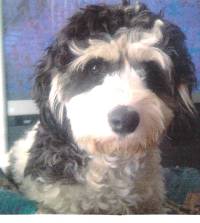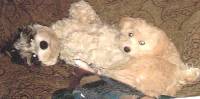 Male DOB January 5, 2010
Buddy living with Kate & Larry
Daisy is a Cavapoo from here also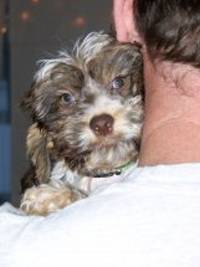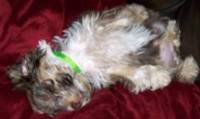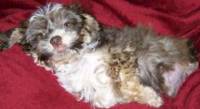 Male DOB December 7, 2010
Finn living with Julie & Larry
Male DOB November 1, 2010
Murphy living with Julie & Bruce
Female DOB November 29, 2010
Bella living with Becca & Jade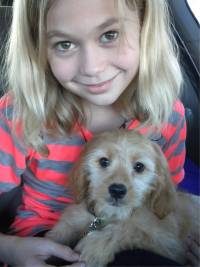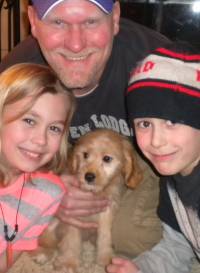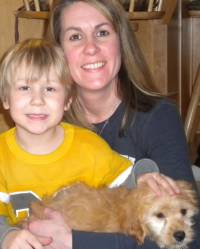 Female DOB December 11, 2010
Izzy living with Lauri & Scott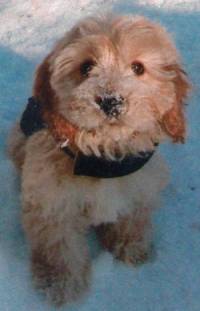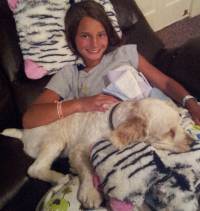 Female DOB October 13, 2010
Honey living with Nathan & Tiffany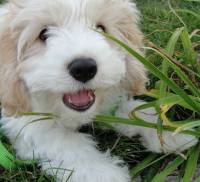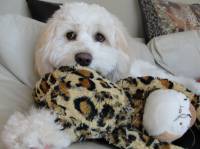 Male DOB May 5, 2010
Scooter living with Casey, Curt & Mimi
Male DOB September 24, 2010
Ralphie living Nic, Lindsay & Grace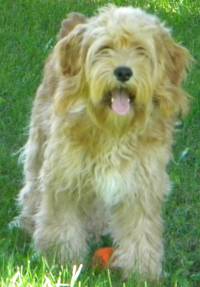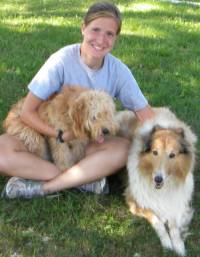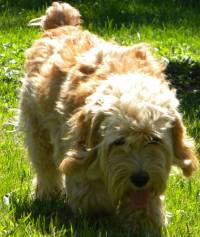 Male DOB December 31, 2009
Dewey living with Ann & Joe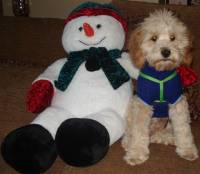 Male DOB July 9, 2010
Napoleon living with Barb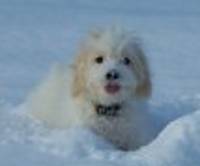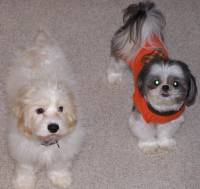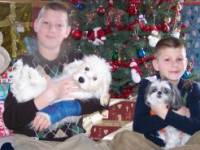 Male DOB August 15, 2010
Bodie living with Missy & Collin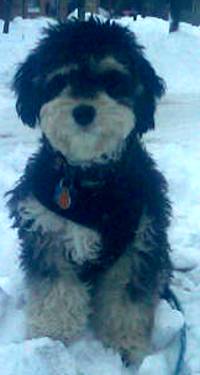 Female DOB May 18, 2010
Luna living with Mary & Megan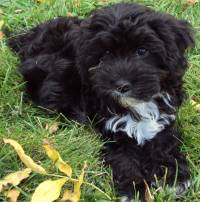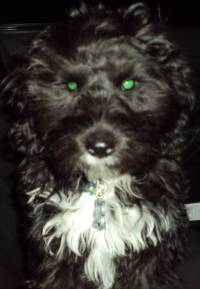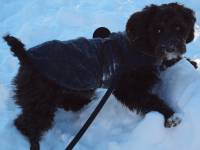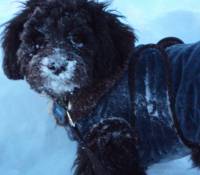 Male DOB July 8, 2010
Wally living with Mae & Joe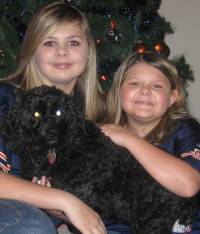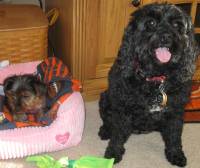 Male DOB July 16, 2007
Oreo living with Julie & Scott
Zioe is a Yorkie Poo from here also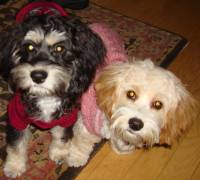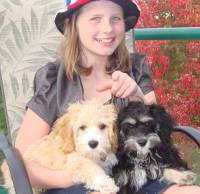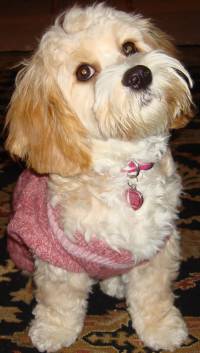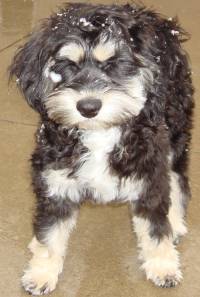 Females DOB May 24, 2010
Brandy & Lilly living with Kristy, Chris, Abbi & Max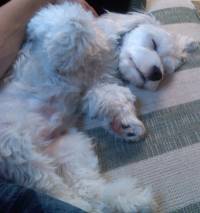 Male DOB May 24, 2010
Butters living with Tim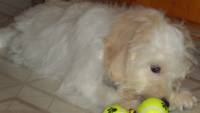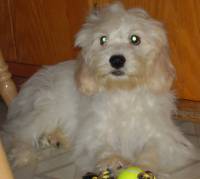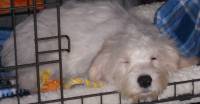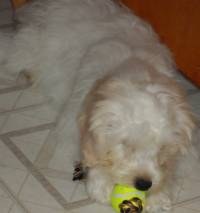 Male DOB July 23, 2010
Cory living with Deb & Jeff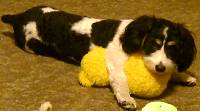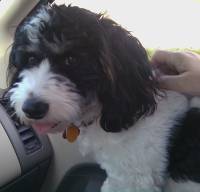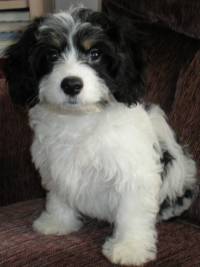 Male DOB November 13, 2009
Riley living with Mary & Tony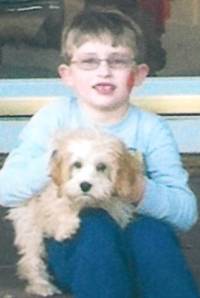 Male DOB July 12, 2010
Maddock living with Shane, Lisa & Connor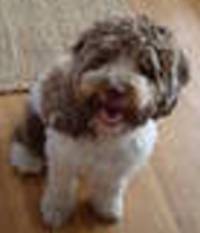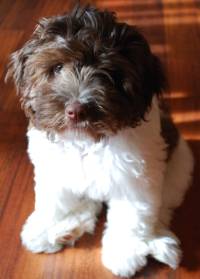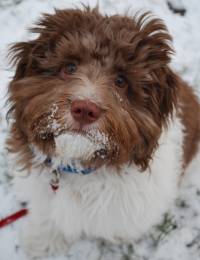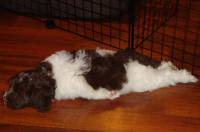 Male DOB June 4, 2009
Ozzy living with Charlie & Ashley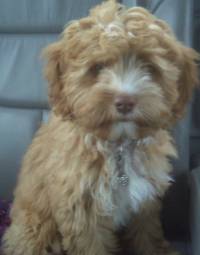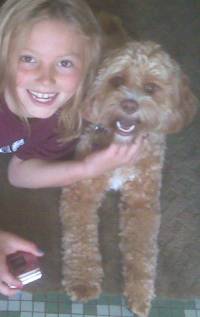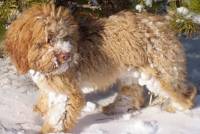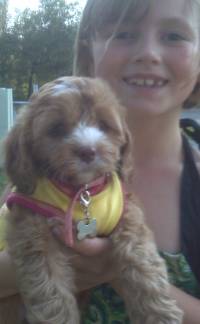 Female DOB July 25, 2009
Shandy living with David & Katie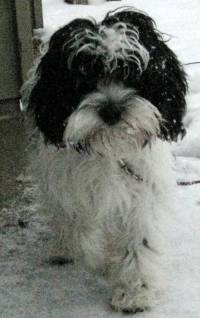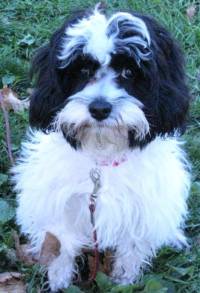 Female DOB May 5, 2010
Nala living with Shelley & Kelly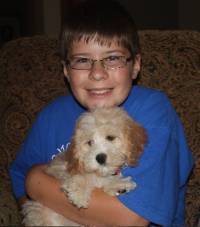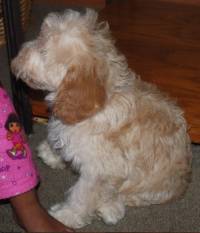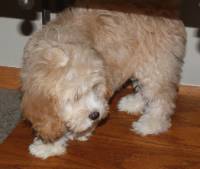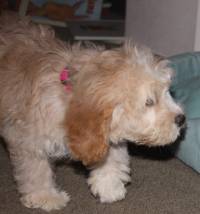 Female DOB July 8, 2010
Mollie living with Mike, Jennifer, Brian, Jack & Tess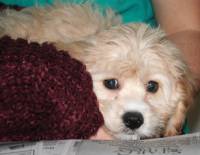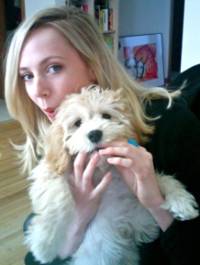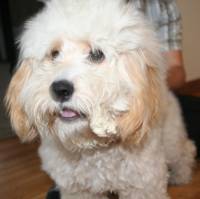 Female DOB September 30, 2008
Mona living with Joshua & Gina
Male DOB September 23, 2009
Copper living with Aaron, Alissa, Blake & Jackson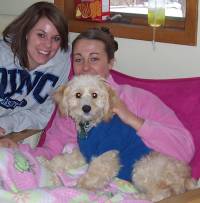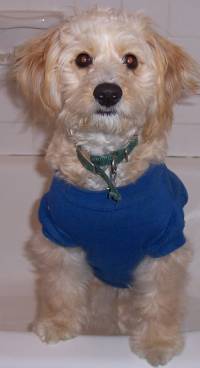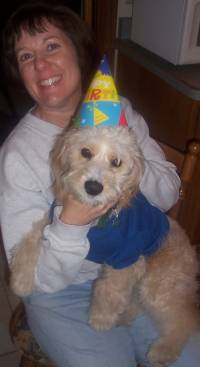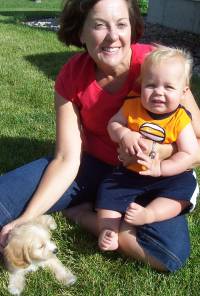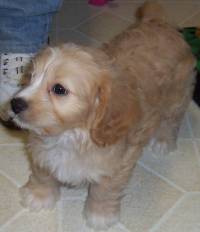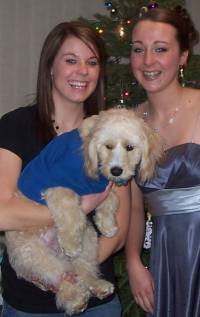 Male DOB June 2, 2009
Bailey living with Mary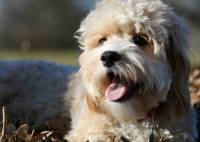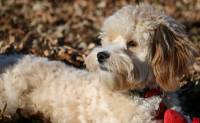 Female DOB February 13, 2009
Willow living with Greg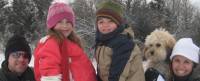 Female DOB March 26, 2009
Dixie living with Eric, Jessica, Garrett & Leah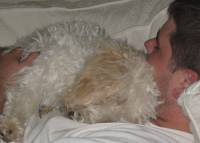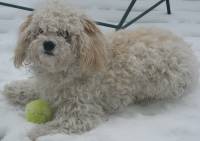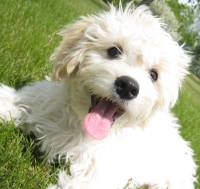 Male DOB January 25, 2008
Walter living with David
Female DOB February 28, 2009
Iver living with Thea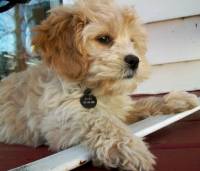 Female DOB February 8, 2009
Ruby living with Ashley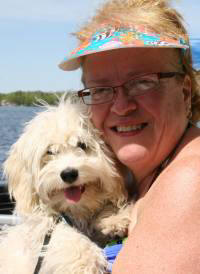 Female DOB December 2, 2008
Riley living with Mary Ann
Female DOB November 2, 2007
Dolly living with Ken & Barbara
Female DOB October 10, 2007
Katie living with Steven & Renee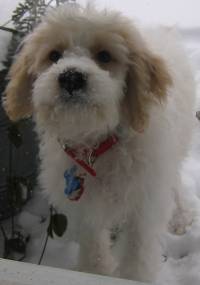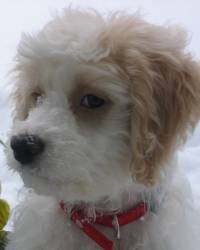 Male DOB September 8, 2007
Crash living with Anne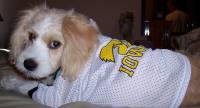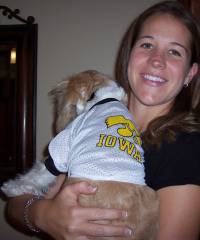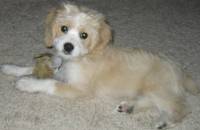 Female DOB April 10, 2007
Abbie living with Ryan & Lori
Female DOB February 9, 2007
Abby living with Andrew & Laura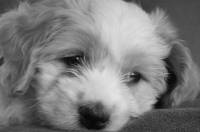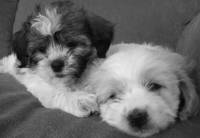 Female DOB December 22, 2006
Gabby living with Andy & Randi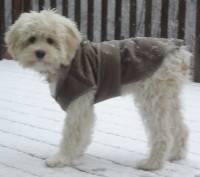 Male DOB July 30, 2006
Baxter living with Jeff & Jessica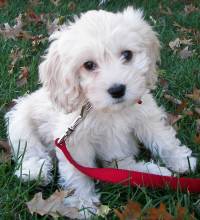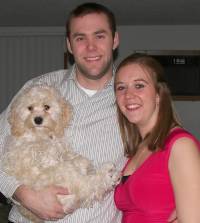 Female DOB July 28, 2006
Bailey living with Brad & Ashley
Male DOB July 25, 2006
Brewster living with Diane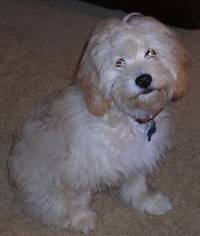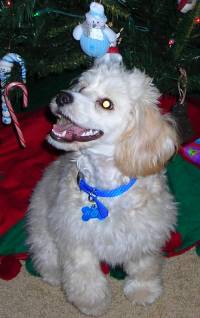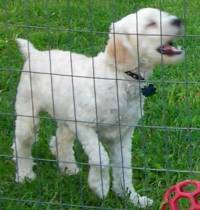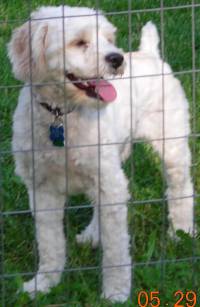 Male DOB June 21, 2006
Dakota living with Jesse & Jennifer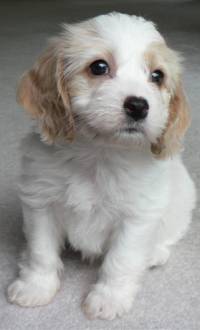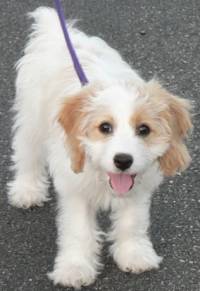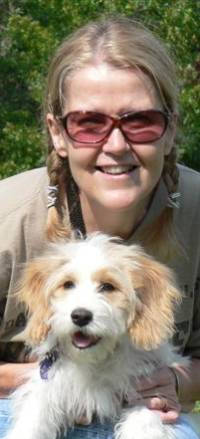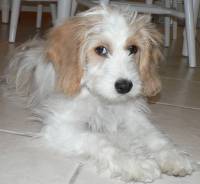 Female DOB May 4, 2006
Lily Elizabeth living with Jeff & Connie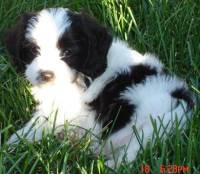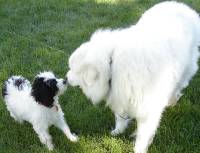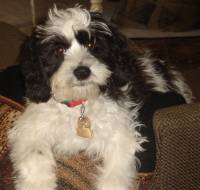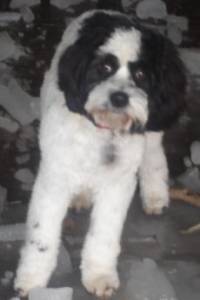 Male DOB May 4, 2006
Austin living with Brian & Kellee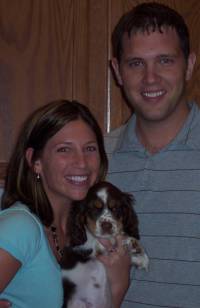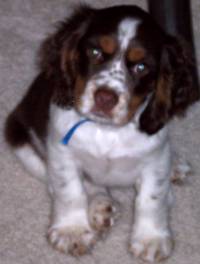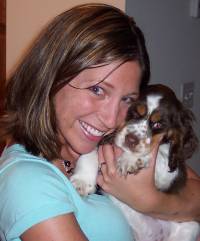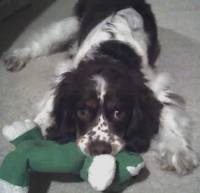 Male DOB March 25, 2006
Dylan living with Jared & Becky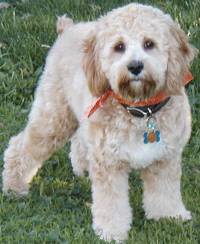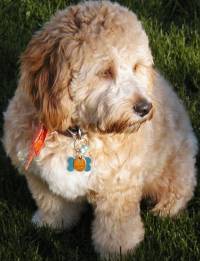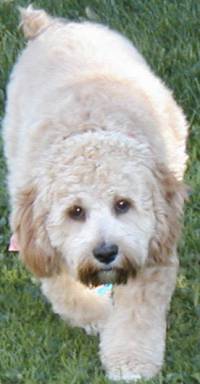 Male DOB February 22, 2006
Fozzy Bear living with Darryl & Marilu
Male DOB February 11, 2006
Parker living with Tom & Amy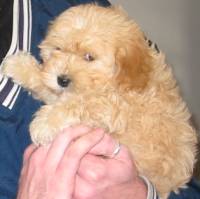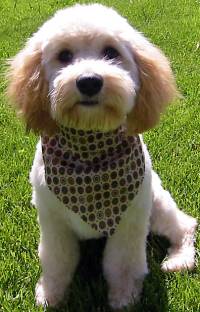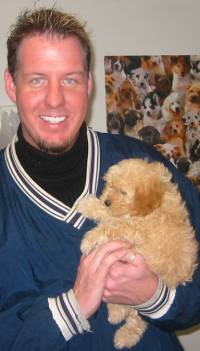 Male DOB January 4, 2006
Windsor living with John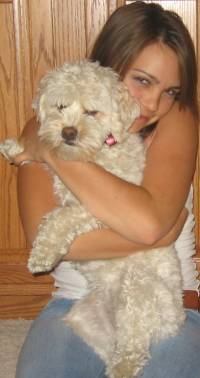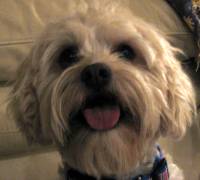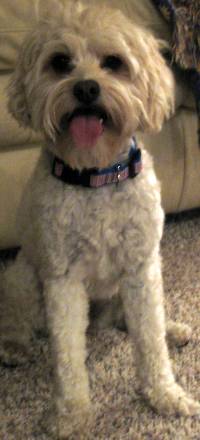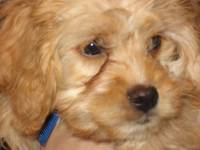 Female DOB November 15, 2005
Abby Rose living with John & Kathy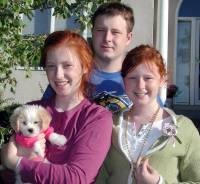 Female DOB August 7, 2005
Lucy living with Tom, Robyn & family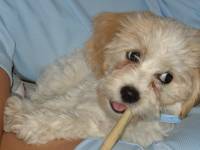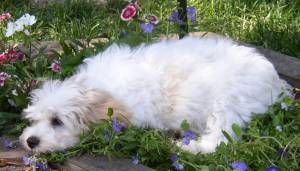 Female DOB May 9, 2005
Lily living with Michael & Janelle
Female DOB April 10, 2005
Brooke living with Laura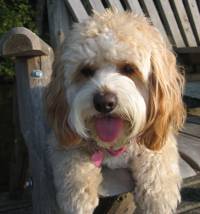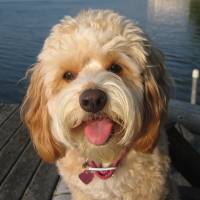 Female DOB October 14, 2004
Stella living with Jeff & Kati
Male DOB August 20, 2003
Casey living with Jay, Jennie, Amanda & Alissa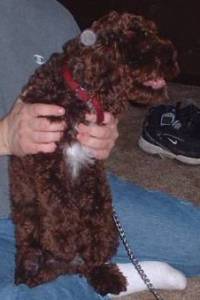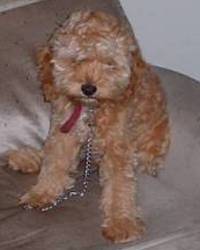 Males DOB February 20, 2003
Coco & Rusty living with Alan & Alyce
Cocker/Cavalier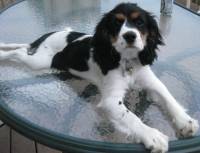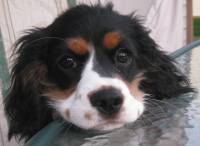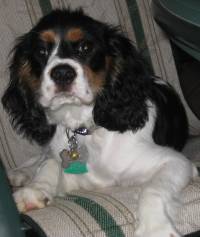 Female DOB May 3, 2011
Corah living with Nancy, Del & Carl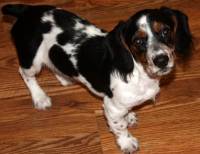 Female DOB June 29, 2011
Jossie living with Cari & Tom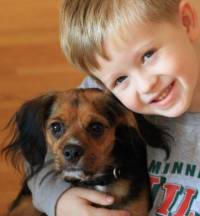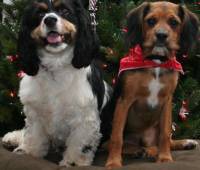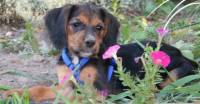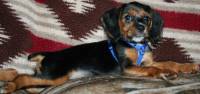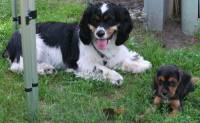 Male DOB June 29, 2011
Simba living with Nikki
Bailey is a Cockapoo
from here also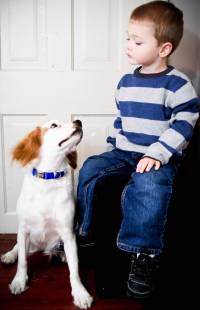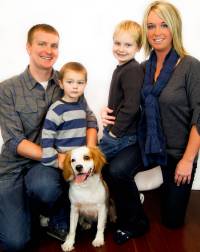 Male DOB February 10, 2011
Chance living with Brittany, Nick, Caleb & Brennan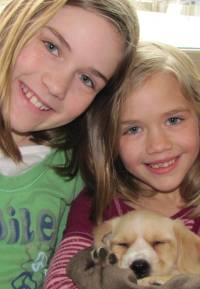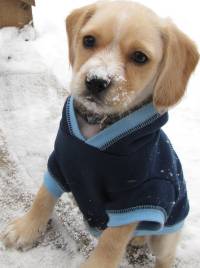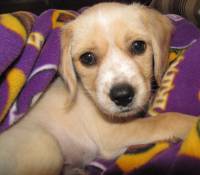 Male DOB December 23, 2010
Baxter living with Robin & Brandon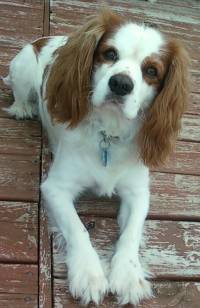 Male DOB May 18, 2007
Baylee living with Michelle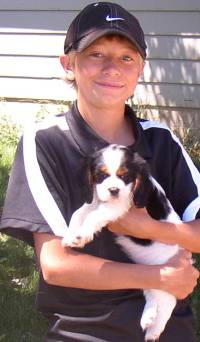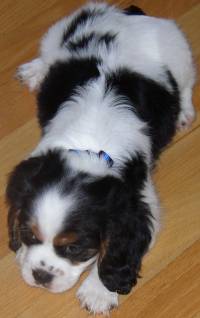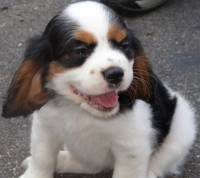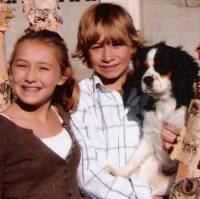 Female DOB May 18, 2007
Lilly living with Bill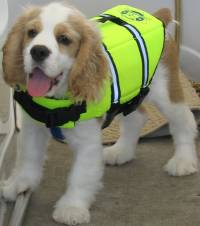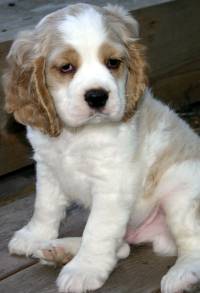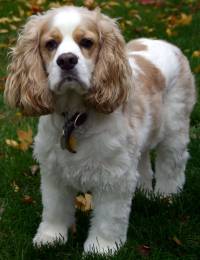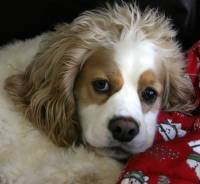 Male DOB May 3, 2007
Boji living with Bill & Kathy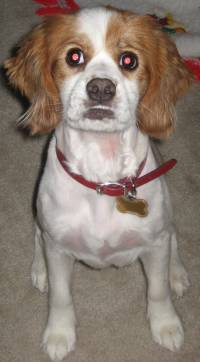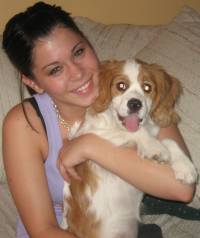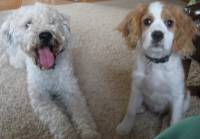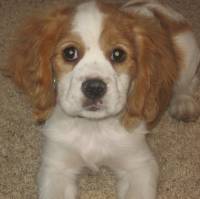 Female DOB January 12, 2007
Izzie living with Lindsay & Jason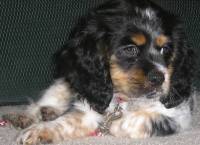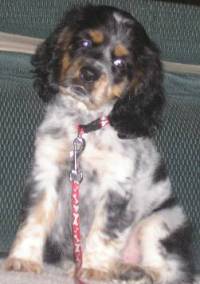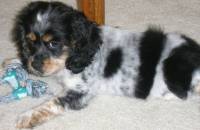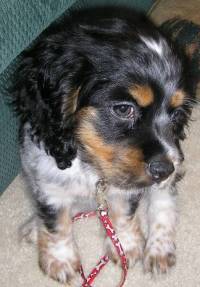 Male DOB May 15, 2006
Snickers living with Jeff & Teresa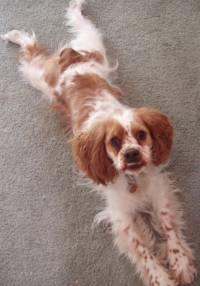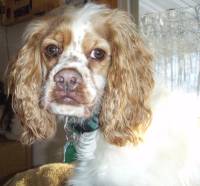 Male DOB May 15, 2006
Louie living with Kevin & Mary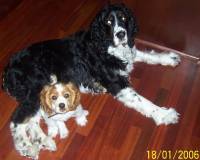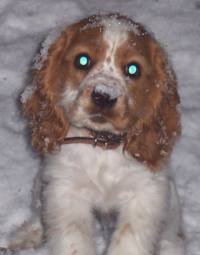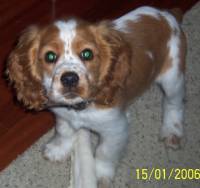 Male DOB October 17, 2005
Murphy living with Bruce & Mary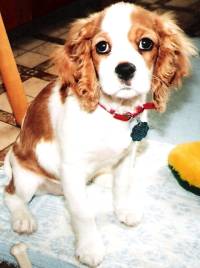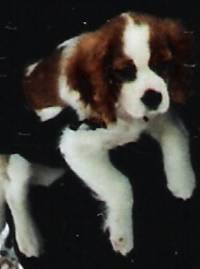 Female DOB October 23, 2004
Mocha living with Brent & Ruth